Dale Wannen is the founder of Sustainvest Asset Management LLC, an independent registered investment advisory firm focused on sustainable investing. He has over 20 years of experience in wealth management and financial services with a distinct commitment to sustainability for the majority of that time. Dale has been a guest speaker at schools, corporate headquarters, and seminars on the topics of sustainable investing, ESG, and how to take on the man via shareholder advocacy.
After growing up in southern New Jersey and tiring of having subs (aka hoagies) for lunch every other day, in 2002 Dale packed up his used soft-top Jeep Wrangler and headed west. Working for numerous banks and financial institutions, in 2007 Dale met his "Obi-Wan Kenobi," John Harrington, and worked as a portfolio manager for his firm specializing in ESG investment strategies and shareholder advocacy. In 2013, Dale established his own investment firm. Dale also has successfully started and successfully closed a long-short hedge fund focused on both investing in good moral companies and shorting those entities with poor environmental records. Most recently, Dale has launched Sustainfolio, a digital or "robo" sustainable investment platform. His firm is a member of 1% for the Planet, donating 1% of all revenues to environmentally focused non-profits.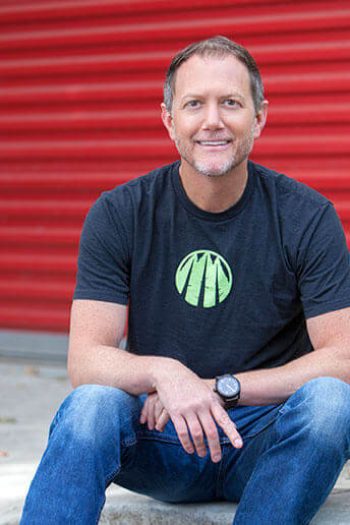 Though he would say that "schools are for fools," he has an MBA in Sustainable Management from Presidio Graduate School in San Francisco and a B.A. in Economics from Rowan University. Dale has held numerous securities and insurance licenses throughout his career.
Dale has served on the boards of nonprofits including Global Exchange and San Francisco Bay Bird Observatory and currently serves on the boards of the Sonoma County Community Foundation and Stewards of the Coast and Redwoods. Dale and his family and their rescue mutt Rocky split their lack of free time between the redwoods of Northern California and the sandy beaches of Southern New Jersey.
My purpose for writing this book came from a few different feelings I have held deep in my loins for a long time. The first one is that as an investment advisor/person associated with the stock market, I am always lumped into this category of someone who drives their Porsche around town and is quick with a pen and contract in my back pocket to sell people insurance policies or expensive investment products. This is not me. Though I can go toe to toe with any multi-billion dollar hedge fund on the topic of PEG and Sharpe ratios, believe me, I would rather talk about the Phillies or the release of Pliny the Younger craft beer. All investment folk are not created the same and there are some out there who tell it how it is, something that is hard to come by these days.
The second reason I wrote this book is really about saving the polar bears and my children's future on this planet. Sustainable investing gets "poo poo'd" all the time and that is only due to the suit and tie investment folk out there who simply don't understand it. They are scared that clients will expose this fact and instead of saying "sorry, that's not my specialty" they say "you shouldn't do that as it's only for crazy people". This book is meant as a wake up call for investors to run away from the "clowns" who say this. Your next of kin's future is dependent on these behemoth corporations in which our 401k's are invested. And lastly, I do not have anything against actual clowns that entertain children at carnivals and birthday parties.